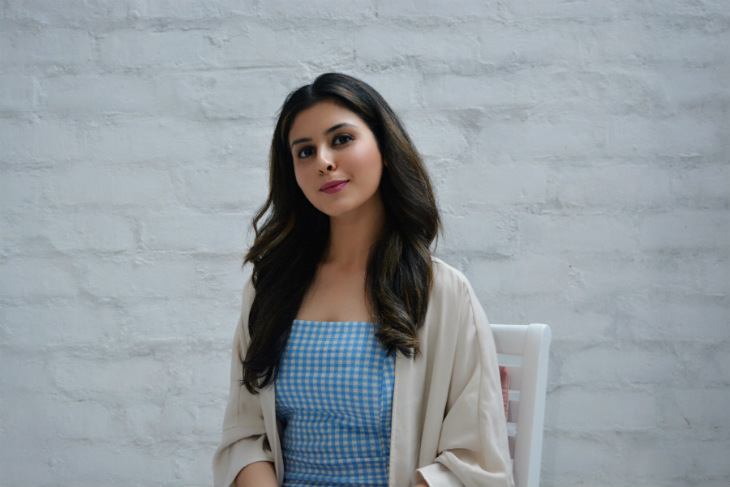 Meet the woman who is redefining Indian fashion- An exclusive interview with the founder of Parul Gandhi Label
Friday, May 3rd, 2019 at 12:37 pm
---
Everyone wants to look stylish and weddings nowadays are actually becoming synonymous with looking beautiful and charming. Ladies, open a new tab on Google because you have got to search Parul Gandhi Label.
StartupEd had an amazing interview with Parul Gandhi, a bridal designer. Some famous personalities have worn her designs as well. Have a look at her interview and get yourself a beautiful dress from her.
1. Tell me a little bit about your venture.
Parul Gandhi Label is very close to my heart. It's a couture label that caters to extremely stylish and urban women! I launched it in 2015.
The Label -synonymous with opulence has an intention to create glamorous yet feminine ensembles for the modern and independent women of today.
With a design philosophy that majorly focuses on color balance and placement embroidery, it delivers styles that are luxurious yet understated, the emphasis being on fabric and surface ornamentation. It completely depicts my personal style. The label's highly acclaimed couture lines are – Trousseau, pre-bridal functions and occasional wear.
2. Entrepreneurship is all about problem-solving. For E.g. – A young guy couldn't find a taxi, he founded UBER which transformed the way people commute. What is the problem set you are working with?
Indian fashion is all about bling and grandeur. People often are misguided by these two with a lack of quality and good fit. Everything that glitters is not pretty. I realized how working on very small details can actually affect the overall look. This quality is maintained by luxury brands only. I am trying to maintain a similar quality without having that kind of price.
3. What are your plans for growth?
I aim at hiring a lot of freshers (design graduates) and having them in my team to work on the projects that I am currently handling on my own. Also in a couple of years, I want the Label to sell all over the world! I want to cater to the Indian (NRI) clients all over the world. They deserve to get delivered with what they pay for.
4. What is the biggest mistake you have made in your journey and if you could go back in time, what would you do differently?
The biggest mistake I made was to start without a long term plan and enough preparation, I was always creative enough but was not aware of entrepreneurship as a whole. I learned with my experiences and today I handle everything on my own. It took me time to adjust to this scenario.
5. This is a hypothetical situation- imagine that you can invite anyone for dinner and they would surely accept your invitation. Who would you invite and why?
Firstly, I would invite Tanya Ghavri- the celebrity stylist of Bollywood as I really want to dress some of these super beautiful and talented girls in my ensembles.
The second one can be a movie producer as I have always been interested in costume design and would love to do it one day.
Salman Khan will be the third one as I am a big fan.


6. What is that one advice you would like to give to all the entrepreneurs out there?
I would like to say that don't worry if it's not working.
Business is all about patience, a lot of hard work and good management. Just get these three things right and you are all set.
Also, always be good to your employees, never forget that they are the people that make your business work.
Parul Gandhi has been serving her customers with the utmost quality and beauty. She started her journey in the fashion industry in 2015 and has been growing ever since.
---