Notice
: Undefined variable: tags in
C:\startuped\ebook\wp-content\themes\EbookTheme\single.php
on line
14
Warning
: Use of undefined constant conn - assumed 'conn' (this will throw an Error in a future version of PHP) in
C:\startuped\ebook\wp-content\themes\EbookTheme\functions.php
on line
474
Notice
: Undefined variable: conn in
C:\startuped\ebook\wp-content\themes\EbookTheme\functions.php
on line
475
Notice
: Trying to get property 'connect_error' of non-object in
C:\startuped\ebook\wp-content\themes\EbookTheme\functions.php
on line
475
Notice
: Undefined index: lid in
C:\startuped\ebook\wp-content\themes\EbookTheme\single.php
on line
21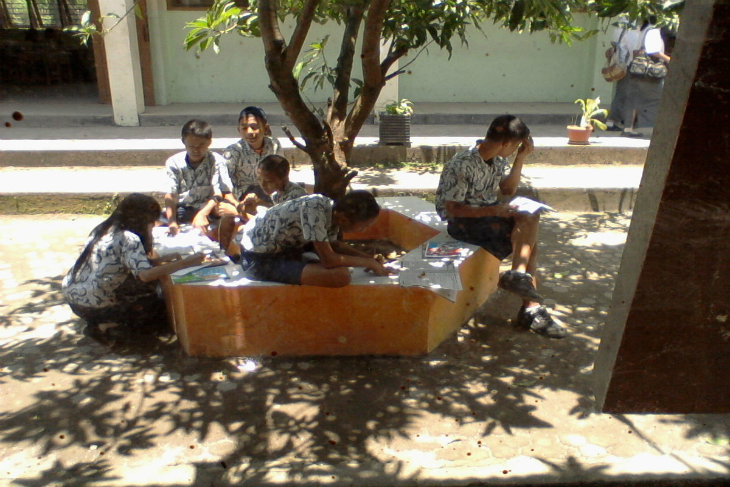 Notice
: Undefined index: in in
C:\startuped\ebook\wp-content\themes\EbookTheme\single.php
on line
55
style='display:none;' data-directpost='true'>×
Warm-up to Indian EduTech Startup
Friday, April 12th, 2019 at 5:06 pm
---
Deal activity and funding in India's education technology startups hit an all-time high in 2018 as investors finally started recognizing the potential of the sector in a country where a third of the population is below 20 years of age.
The Ed-tech sector, as it is generally called, attracted private equity and venture capital investments worth $742 million last year, a year-on-year rise of 733 percent, according to a new report by EY India. That's also more than double the combined funding raised in the last five years. Even the merger and acquisition deal value in the sector rose nearly ten-fold to $200 million.
Edtech sector drew the fourth-highest funding in India's startup space in 2018. The investor interest has been driven not just by startups offering school education, or the K-12 segment— for kindergarten to 12th grade—but also by those which offer open online courses, reskilling and upskilling programs. "There is a burgeoning digital skill divide in our country and Ed-tech companies are starting to step in to reduce the gap," EY said.
India is an underpenetrated market in the Ed-tech space and ripe for disruption and investments.
India is also home to one of the largest school-going populations and parents are willing to invest more in their children's educational requirements. "Traditional educational institutions are unable to service all the needs of students, thus providing Ed-tech companies with a vast marketplace to tap into."
The startups making a real difference are those that are disrupting education using artificial intelligence, virtual reality, and analytics to offer better content that serves as a value addition for a student, and not as a means to replace classroom coaching. "The biggest advantage of this space is that it moves away from the one-size-fits-all methods of teaching into more adaptive learning and personalization and most importantly, the convenience of whenever, wherever and however the user would like to learn. This has been one of the key factors in an uptake of this technology."
The sector is growing "rapidly" and is set to become a $2-billion market in the next three years. The report said Ed-tech has also had an impact on offline players who are working on adding online content as part of their curriculum and hence becoming omnichannel. In the coming years, the report said, startups that offer more immersive and engaging educational content will see an uptick. Local language content curation will also become key to broadening their customer bases.
While there are significant opportunities, companies will continue to focus on bringing down their cost of acquisitions, improving engagement, therefore, retention and most significantly the quality of content and delivery with growing scale.
---
Warning
: Use of undefined constant conn - assumed 'conn' (this will throw an Error in a future version of PHP) in
C:\startuped\ebook\wp-content\themes\EbookTheme\functions.php
on line
474
Notice
: Undefined variable: conn in
C:\startuped\ebook\wp-content\themes\EbookTheme\functions.php
on line
475
Notice
: Trying to get property 'connect_error' of non-object in
C:\startuped\ebook\wp-content\themes\EbookTheme\functions.php
on line
475
Warning
: Use of undefined constant conn - assumed 'conn' (this will throw an Error in a future version of PHP) in
C:\startuped\ebook\wp-content\themes\EbookTheme\functions.php
on line
486

Notice: Undefined index: recent_read_posts in C:\startuped\ebook\wp-content\themes\EbookTheme\single.php on line 133
None. You haven't read any Lesson/News/Stories :)
Notice
: Undefined index: in in
C:\startuped\ebook\wp-content\themes\EbookTheme\single.php
on line
153