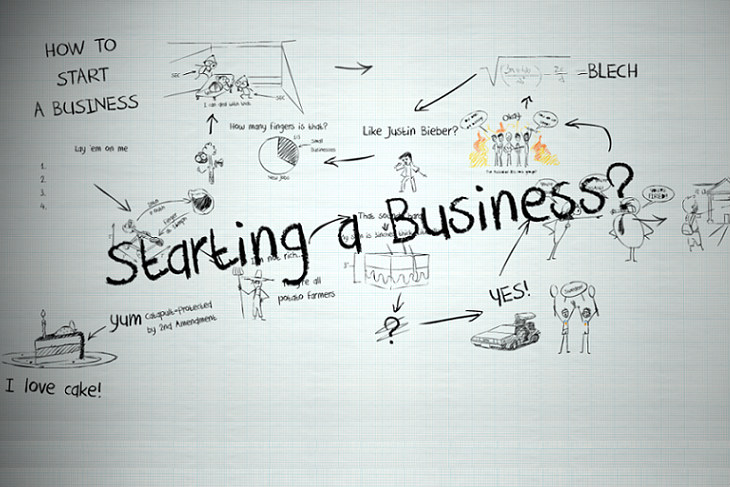 Seed funding for startups in India
Friday, April 12th, 2019 at 5:01 pm
---
Money is the bloodline of any business. The long yet exciting journey from the idea to revenue generating business needs a fuel named Capital. That's why, at almost every stage of the business, entrepreneurs find themselves asking- How do I fund my startup?
Now, the funding requirement depends largely on the nature and type of business, but seed funding is usually the first step.
Seed money, or sometimes known as Seed Funding or Seed Capital, is a form of securities offering in which an investor invests capital in a startup company in exchange for equity or stake in the company.
These funding rounds provide outside investors with an opportunity to invest cash in exchange for equity, or partial ownership of that company.
It is not uncommon for startups to engage in what is known as Seed Funding at the outset. Four different ways of securing Seed Funding in India are:
1: Crowd Funding
Crowd Funding is the practice of funding a project or venture by raising money from different individuals to fulfil one common goal.
Crowd Funding is 'the task' in itself. It needs proper planning, so, plan carefully. Set your goals. Choose where would you like to post your crowdfunding campaign. Interact with your audience and at the end, thank your backers. Anyone can contribute money towards helping a business that they really believe in. The best thing about crowdfunding is that it can also generate interest and hence helps in marketing the product along with financing. It is also a boon if you are not sure if there will be any demand for the product you are working on. The process can cut professional investor and brokers by putting funding in the hands of common people. It also might attract venture-capital down the line if a company has a particularly successful campaign.
2: Consider self-financing
Self-financing is a common form of financing used by most business startups. In addition, when you approach someone else for financing you have to be accountable for each and everything including their return and amount of risk. After all, if you don't have enough faith in your business to risk your own money, why should anyone else risk theirs?
People generally have more asset than they realize. Use as much of your own money as possible to get started; remember, the larger your own investment, the easier it will be for you to acquire capital from other resources.
3: Get in touch with Venture Capitalist
A venture capitalist is individuals or companies who provide investment capital and management expertise to the new business. In return, they will ask for an equity position in the company, usually in proportion to their risk and amount of their investment.
They typically look for larger opportunities that are a little bit more stable, companies having a grip. You also have to be flexible with your business sometimes and give up a little bit more control. If you're not interested in too many compromises, this might not be your best option. Some of the renowned Venture Capitalists are Nexus Venture Partner, Chiratec Ventures, Kalaari Capital.
4: Angel Investment
An affluent individual who provides capital for a business startup is an angel investor. They also work in groups of the network to collectively screen the proposals before investing. This form of investing generally occurs in a company's early stages of growth, with investors expecting up to 30% equity. They prefer to take more risks in investment for higher returns. Angel investors have helped to start up many prominent companies including Alibaba, Google, Yahoo, Hyderabad Angels, Mumbai Angels are some major names in India.
Note: Many people get confused between Angel Investors and Venture Capitalist. The very basic difference between the two is Angel Investor is an affluent individual who invests their own funds in a potentially rewarding business opportunity whereas Venture Capitalist invests people's money. They never use their own money. This is the reason they don't prefer risks and play in a safe zone.
Seed Funding is quite hard and time taking. You have to be very patient and calm during this process.
Don't stop networking, widen your network as much as you can because you never know who can help you.
---